USER-RELEVANT FACTORS THAT DETERMINE CHOICES FOR TYPE OF PROSTHESIS AND TYPE OF PROSTHESIS CONTROL
Abstract
Background: We recently provided a comprehensive overview of factors that could determine prosthesis choice for persons with major unilateral upper limb defects by performing a qualitative meta-synthesis of literature combined with results from a focus group among end-users. However, this overview did not contain any user experiences about pattern recognition (PR) control. Therefore, the aim of the current paper was to validate the overview for PR controlled prostheses.
Methods & Materials: A literature search, in which we searched for qualitative contributions about PR controlled prostheses from the users' perspective, was performed. The relevant text in the results sections of retrieved papers was extracted and entered into Atlas.ti for a qualitative analysis. The coding framework was based on the overview of our recent meta-synthesis and focus group study. The overview consists of six main themes ('physical', 'activities and participation', 'mental', 'social', 'rehabilitation, costs and prosthetist services', and 'prosthesis related factors') and 86 subthemes.
Results: Three articles were included. Out of the 43 subthemes that were mentioned in the data, 41 were already included in the coding framework. The subthemes 'intuitiveness' and 'calibration' were added (both within the main theme 'prosthesis related factors'). Furthermore, results showed that PR control was experienced as intuitive, but also as unreliable, difficult and requiring extensive training and high mental effort.
Conclusion: An up-to-date overview with factors that could affect prosthesis choice, which consists of six main themes and 88 subthemes, that was also applicable to the choice for PR controlled prostheses was created. The up-to-date overview may help persons with upper limb defects to identify factors that really matter for them when selecting a prosthesis. However, since only three studies were included and only a limited literature search was performed, more qualitative studies about user experiences with PR controlled prostheses are needed to further validate the results of this paper.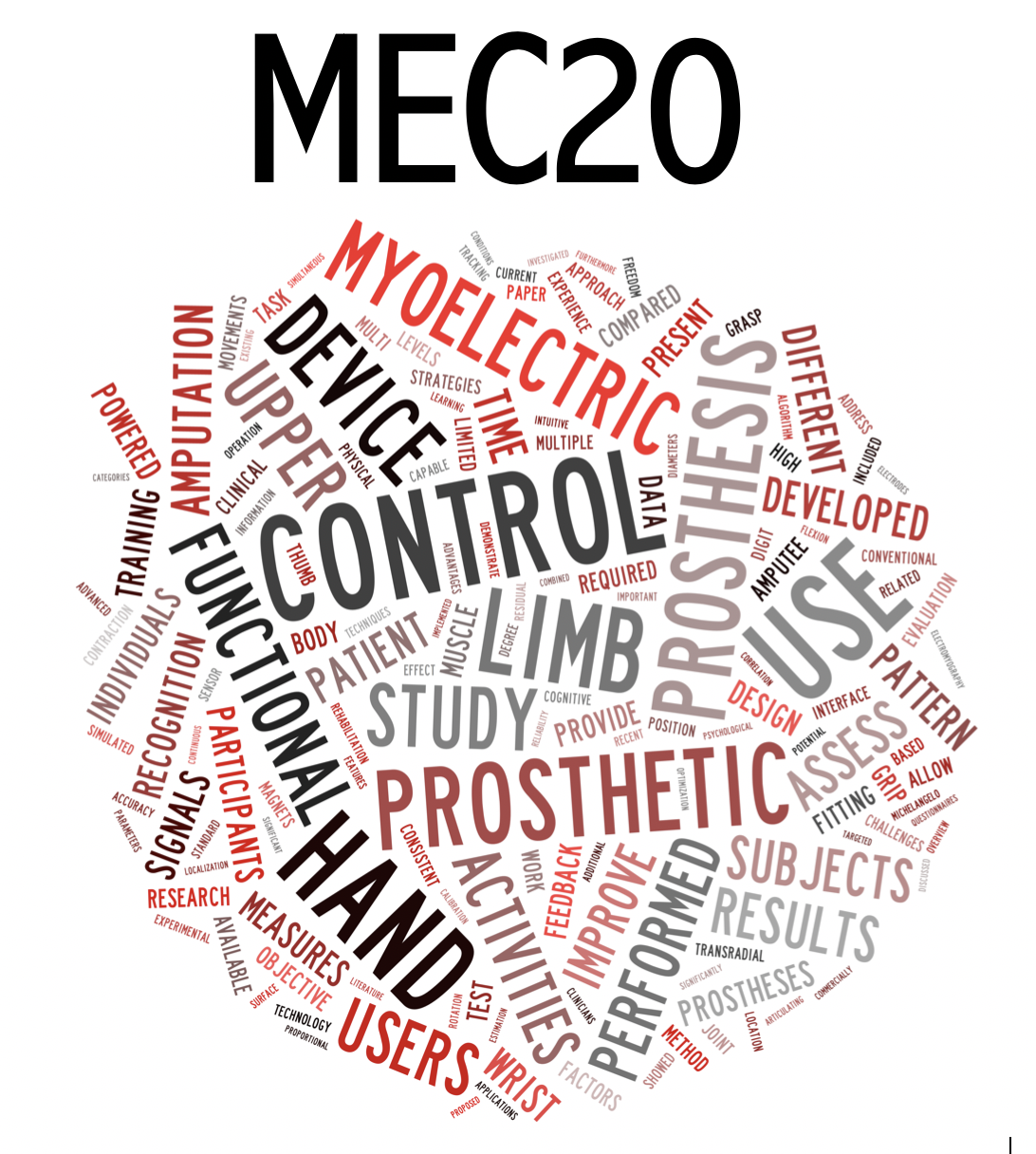 Downloads
How to Cite
[1]
N. Kerver, S. van Twillert, R. Bongers, and C. van der Sluis, "USER-RELEVANT FACTORS THAT DETERMINE CHOICES FOR TYPE OF PROSTHESIS AND TYPE OF PROSTHESIS CONTROL", MEC Symposium, Jul. 2020.