Externally Powered Prosthetic Wrist Flexion Device
Abstract
Externally powered prosthetic wrist rotators have been used by individuals with upper limb loss for over 20 years. The recent availability of an externally powered prosthetic wrist flexion device raises questions for prosthetists and users: 1) what are the functional benefits of an externally powered wrist flexion device, and 2) what tradeoffs are there to choosing either powered wrist rotation, powered wrist flexion, or both?

It is the aim of this paper to help physicians and prosthetists to determine when an externally powered wrist flexion/rotation device might benefit their patients with upper-limb deficiencies. Because some people can't tolerate the length and weight required for both powered flexion and powered rotation, prosthetists and users need to assess the user's functional requirements before selecting the best system.

The kinematic analysis to be presented shows the ability of a user to orient a grasped object with no wrist joint, with wrist flexion, with wrist rotation, and with both rotation and flexion.

Design objectives and outcomes and user evaluations of a powered flexion/rotation wrist are also presented.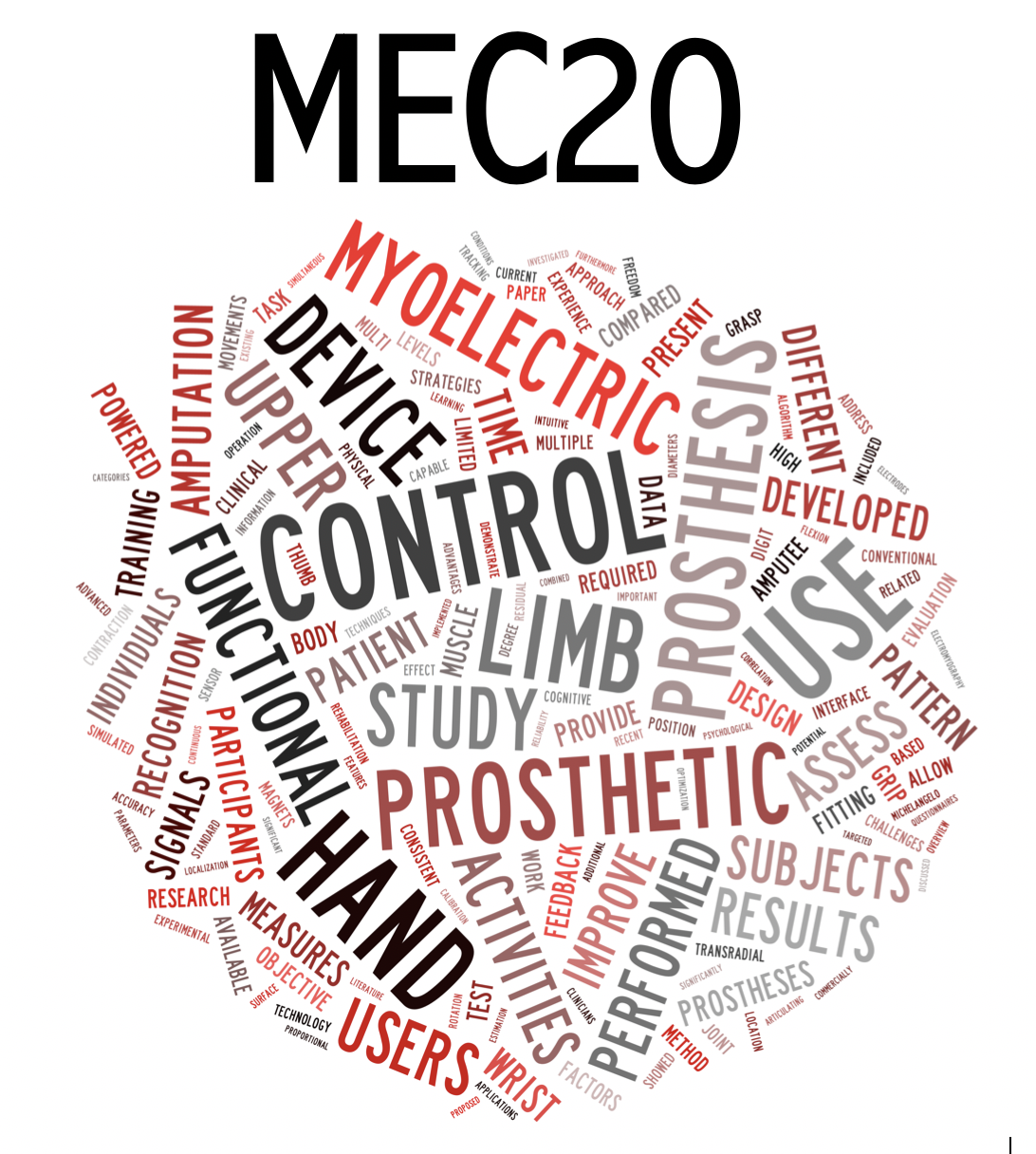 Downloads
How to Cite
[1]
E. Iversen, J. Christenson, G. Jacobs, and S. Hosie, "Externally Powered Prosthetic Wrist Flexion Device", MEC Symposium, Jul. 2020.
Section
Prosthetic Devices and Materials